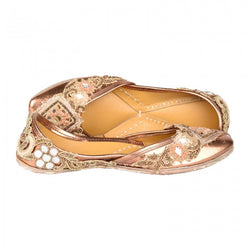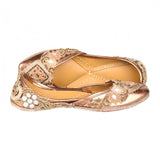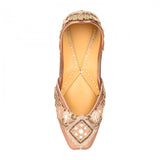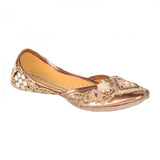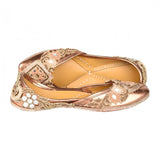 Book An Appointment
DISCLAIMER : Product color may slightly vary due to photographic lighting sources or your monitor setting. Please note that delivery timelines will be extended due to the onset of COVID-19
Tried to emphasize mostly on the mirror work,on an antique bronze surface embroidery work has been done around it by using material like beads and threads.
Fabric : Faux Leather
In case of any queries please call/WhatsApp us at:+91 9667779502
Instructions: Keep in dust bag, dry clean only, embellished accessory needs to be handled with care. You can also use leather shiner for extra shiny shoes.
Delivery Time: 4 - 6 Weeks
Tried to emphasize mostly on the mirror work,on an antique bronze surface embroidery work has been done around it by using material like beads and threads.

Fabric : Faux Leather

In case of any queries please call/WhatsApp us at:+91 9667779502

Instructions: Keep in dust bag, dry clean only, embellished accessory needs to be handled with care. You can also use leather shiner for extra shiny shoes.

Delivery Time: 4 - 6 Weeks
CUSTOMISE YOUR ORDER